City Of Cape Town - Why Do I Need To Send A Sms?
As part of Prepaid24's vending agreement with City of Cape Town, our clients are required to send this SMS as confirmation of requesting the electricity token.
It is therefore IMPERATIVE that you read the following VERY IMPORTANT information and remember to send us an SMS to confirm every electricity purchase. Your participation allows us to comply with the the City of Cape Town's regulations.
To make this process as easy as possible for our clients we also have an SMS gateway solution, click HERE.
Alternatively, log in to MyPP24Profile, go to the Preferences tab, and select City of Cape Town SMS
Please contact our online support services if you have any questions or difficulties. We appreciate your understanding and value your continued support.

1. How to claim your electricity tokens: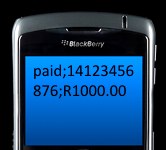 Once you have made a payment to Prepaid24 and wish to claim your prepaid electricity voucher, please SMS "paid" to 31773 to confirm your purchase as follows:
SMS Format: paid;<meter number>;<amount>
PLEASE NOTE: semi colon separator
Example: paid;14123456876;R1000.00
PLEASE NOTE: You will NOT receive your electricity token unless we have received the confirmation SMS.
You will receive the electricity token on the cell number supplied at registration.

2. How to claim your Basic Free electricity token: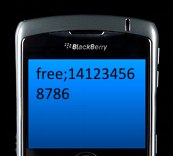 If you qualify and are registered to receive FREE Basic Electricity , you can claim your FREE Basic Electricity token, without making a purchase.
To receive your current month's free electricity token please SMS "free" to 31773 and use the following:
SMS Format: free;<meter number>
PLEASE NOTE: semi colon separator
Example: free;141234568786
NOTE: This applies to ALL Cape Town meter numbers regardless of where purchase was made from or whether a user is registered with Prepaid24 or not. You will receive the token on the cell number from which the claim was sent.
NB: Prepaid24 will process your request for available "free" tokens, however if "Free" tokens were already issued by a third party company, they cannot be re-issued.

3. How to re-claim your Last token purchased: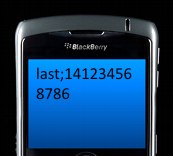 Have you lost your Electricity token? You can re-claim the last token purchased, which will be sent to the cell number from which the claim was sent.
If you have lost your token and would like to receive an SMS with the number of the token that you purchased last, please SMS "last" to 31773 as follows:
SMS Format: last;<meter number>
PLEASE NOTE: semi colon separator
Example: last;141234568786
This applies to ALL Cape Town meter numbers only, regardless of where purchase was made from or whether a user is registered with Prepaid24 or not