Buying For Multiple Meters
Step 1:
Go to www.prepaid24.co.za
Step 2:
Click on the "Electricity" button (left of screen).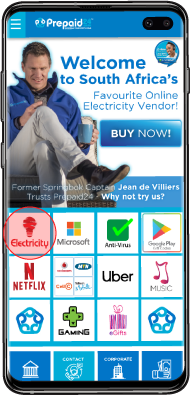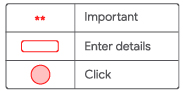 Step 3:
Add your Prepaid Electricity Meter number and click "SUBMIT."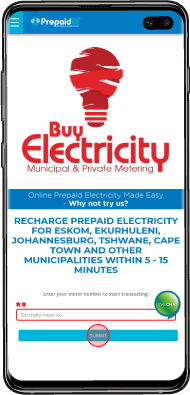 Step 4:
Now enter the amount of your purchase, your cell number and e-mail address.
Click on "Continue Shopping"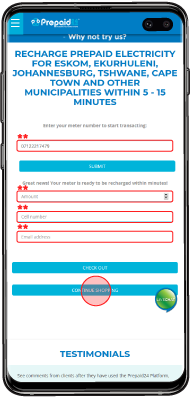 Step 5:
Select "Prepaid Electricity" from the Product Shopping page.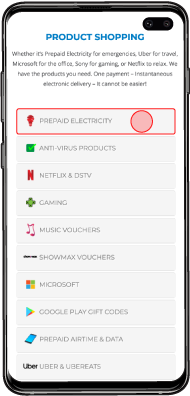 Step 6:
Enter the next meter number you want to purchase for under "Verify Meter Number" for and click "Verify."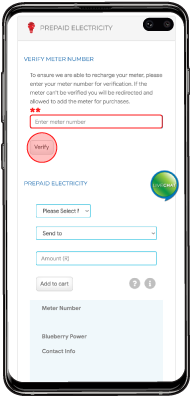 Step 7:
Click "OK" on the pop-up confirming the meter's validation.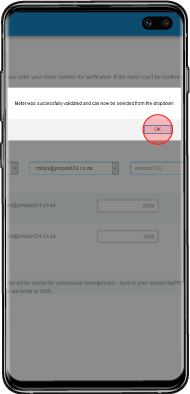 Step 8:
Select this meter from the drop-down options under "Prepaid electricity."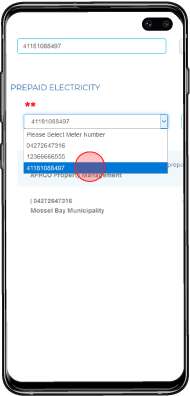 Step 9:
Enter the amount you want to purchase for and click "Add to cart."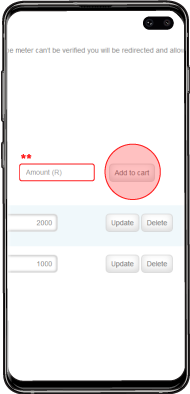 Step 10:
If you wish to purchase for more meters, simply follow Steps 6–9 again for each additional meter.
Step 11:
Once ready to proceed, click "Checkout."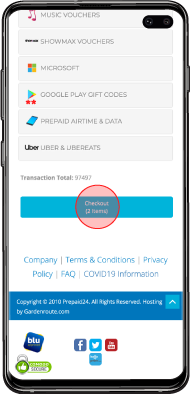 Step 12:
Old user
- If you're already registered with Prepaid24, Log In with your registered cell number and password.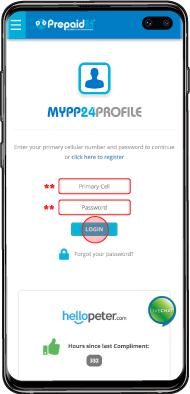 New user
- If you're new to Prepaid24, kindly fill in the required details under "SIGN UP."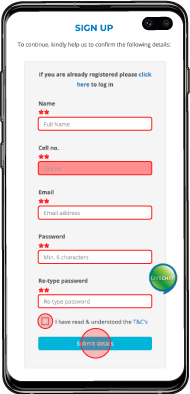 Step 13:
Once you've confirmed the details of your order, select "Pay with EFT."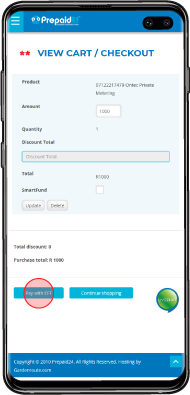 Step 14:
Your order's reference will be provided on the below screen.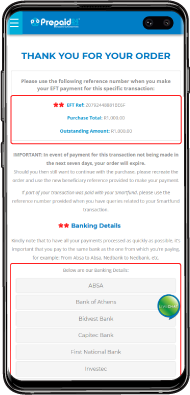 Step 15:
Select you bank of choice to find our banking details for that specific bank.
Add Prepaid24 as a beneficiary on your online banking and make your EFT payment with the order reference provided.
Your electricity tokens will be emailed to you within minutes!
Important note: The moment you purchase for more than 1 meter, you will be given a unique cart reference for each transaction. You will need to use this as the beneficiary reference for your EFT payment. (Kindly note that this reference will be different each time you purchase.)