OUR DREAM
Our Dream is to positively enhance the quality of life of all the people with whom we come in contact with - whether they be our clients, employees, partners, families or friends - and in doing so, make a difference in our communities.
WE VALUE AND EMBRACE:
Open, honest relationships and communication
Caring, respectful friendliness
Humility and trustworthiness
Fostering positive team and family spirit
Passion and determination
Innovative change
Accountability and reliability
Integrity and transparency
Good stewardship
Healthy humour and fun
WHAT DOES THIS MEAN IN YOUR WORLD?
Have you ever found yourself in the situation where you've run out of electricity and have had to get in the car at an inconvenient time to go buy electricity at a garage or shop, only to have someone tell you that the system is down and that you'll need to come back later?
Or have you tried to purchase electricity online only to find hidden costs around every corner or unresolved challenges with your transaction?
We at Prepaid24 understand these challenges and have made it our mission to ensure that you never have to experience them again. We are in the People business and it is our hope that our care for you - our client - shines through in every interaction you have with our service."
OUR COMMITMENT TO YOU
Peace of mind that your transaction takes priority and will receive prompt attention in the shortest possible time;
Friendly, prompt and efficient interaction, through our online support facility, whenever a challenge with any of our processes are experienced;
The convenience of being able to transact from anywhere at any time;
Security in the fact that we employ expert knowledge, experience and technology.
Assurance that we respect your privacy and the security of your personal information.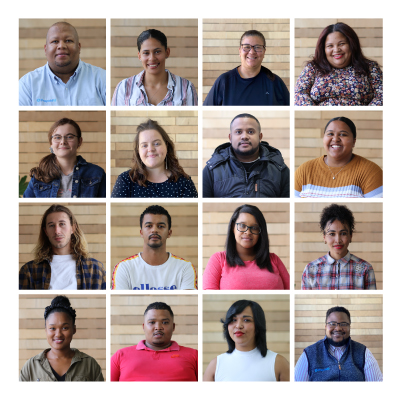 OUR BUSINESS
At Prepaid24 we specialise in the sale of prepaid products for all of the major South African Municipalities and major Cellular Communication Networks. Some of the municipalities we represent are City of Cape Town, City Power, Tshwane, George and Mangaung - to name but a few. Prepaid24 is also able to recharge more than 3,6 million ESKOM prepaid meters across the country.
Prepaid24 (Pty) Ltd Registration Number: 2015/332247/07
Directors: Mr. GC Lindeque; Dr. H le Roux
Business Architect and vision: Ben Lindeque
Senior Operations Strategist : Corné du Toit
Finance: Annabie Minnaar
Client & Technical Support Manager: Robyn Nell-Mostert
Business Systems: Suné Eloff
Communication: Corné Lindeque
Prepaid24 has also registered the following trademarks:
SOUTH AFRICA – Trade mark applications nos. 2014/15236-7 and 2014/15258-9 for 24-7 EMERGENCY ELECTRICITY
Physical address: 82 Dolweni Avenue, Boskruin, Randburg, 2154
CHAT TO US
Should you have any questions or want some additional assistance or information, we have a team of friendly and professional client consultants who'd happily assist you from 7 a.m. - 11 p.m., every day of the year!
To contact our online support right now, visit: Prepaid24 Online Support.