How to Update Your Default Meter Number
Step 1:
Click
here
to go to your MyPP24Profile and Log into your profile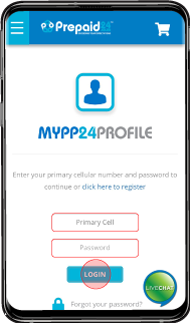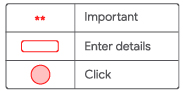 Step 2:
Once logged in, click on "Manage Accounts" and select "Electricity Meters" from the options below.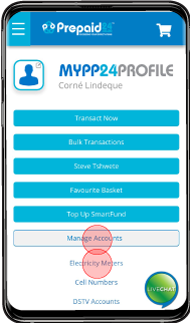 Step 3:
Select "Add an electricity meter," enter your correct/new meter details, and click "Save Meter".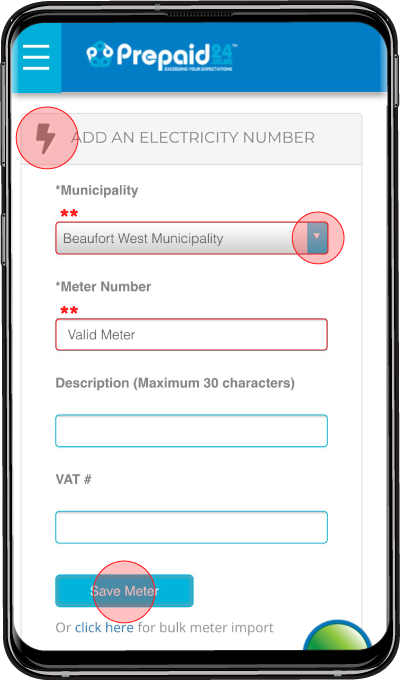 Step 4:
Set your correct meter as your default by selecting "Set Default" under it.
Step 5:
Finally, click "Delete" under your old, incorrect meter, removing it from your profile.