How to View Your Last 5 Tokens
Step 1:
Click on your MyPP24Profile Shortcut Link.
(If you have not yet loaded your Personal Prepaid24 Shortcut Link onto your phone's home screen, you can quickly do so by following the steps to do so for
iPhone
or
Android
.)
You will be taken to the Welcome Page of your MyPP24Profile.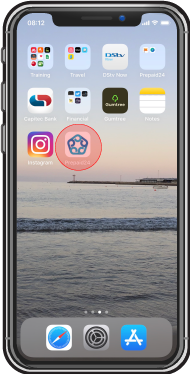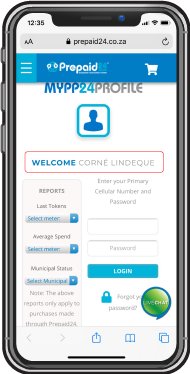 Step 2:
On your Welcome Page, select your meter number from under "Last Tokens".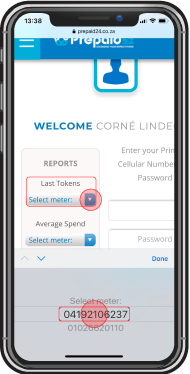 Step 3:
Your last 5 electricity tokens purchased through Prepaid24 for the selected meter will be shown under the meter number as per the example below: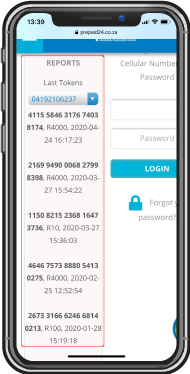 On the Welcome page of your MyPP24Profile, you will also be able to view your Average Electricity Spend as well as the Status (Online or Offline) of your Municipality(s). And if you need any assistance whatsoever, you can contact one of our friendly Client Consultants by simply clicking the green "Live Chat" button.