The Prepaid24 Instant Link is the brand new way of taking care of your prepaid purchases.
There has never been a quicker or easier way to buy prepaid electricity and other online essentials than to use the Prepaid24 Instant Link.
The Instant Link is like your very own personal prepaid "app," providing Prepaid24 clients with instant access to:
Live Chat Support
Your Last 5 Electricity Tokens
Your Municipality's Status (Online or Offline)
Personal Profile Management
The best part of the Instant Link is that you can – with less clicks than ever – effortlessly purchase the following products:
Prepaid Electricity, Airtime & Data
Uber & Uber Eats Vouchers
Google Play Gift Codes
Netflix Vouchers
Showmax Vouchers
Microsoft Office 365 Licenses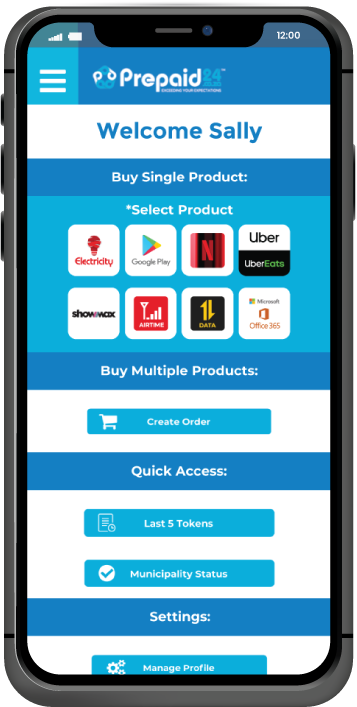 Once saved onto your phone or PC's or device's home screen, you can simply open it, select your preferred product, and be recharged within seconds!
You'll never have to type a website address into a search box ever again!
For instant product delivery and convenience like never experienced before, you can pay with the Instant EFT via Ozow or you can use the Prepaid24 SmartFund. Manual EFT's and Credit Card are also accepted.
To get your personal Instant Link right now, you can either request if from our Online Support or retrieve it from your MyPP24Profile.
Contact Support Log Into Profile
If you're unsure as to how you can save your Instant Link onto your phone's home screen, kindly have a look at one of our helpful tutorials for Android & Apple respectively.
The Prepaid24 Instant Link will certainly exceed your expectations.